Suits his Style Volunteers Needed! Apply Today!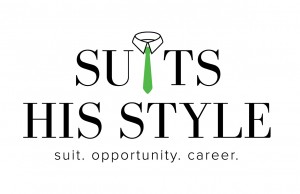 VOLUNTEERS NEEDED
To apply for a volunteer position, please click here to fill out our volunteer form.


Suits his Style is a not-for-profit corporation that supports the employment opportunities of men in need by providing them with professional attire. Our clients — who are referred to us by several local agencies — are ready to step into the workforce but may not have access  to work-appropriate clothing needed for interviews.
We are looking for outgoing, dedicated volunteers who are able to commit to a minimum of four hours a month over a six-month period. All volunteers will be obligated to get a police records check for work with vulnerable populations before their first suiting.
Sorting volunteers
Suits his Style needs volunteers with a knack for organizing and who can help sort donated clothing by size and type.
Sorting suits is physically intensive, therefore volunteers will need to be able to conduct moderate physical activity and lift up to 50 pounds.
Suiting volunteers
Suits his Style needs volunteers to suit clients. Duties include greeting clients with a friendly smile; measuring and sizing them; picking out appropriate clothing items; giving honest and positive feedback on fit and style; and helping to ensure that clients leave with great pieces and a smile. Suitings typically take between one to two and a half hours and will always be conducted in teams of two volunteers. Bilingualism and retail experience is an asset, but is not required.
Development & community engagement
Suits his Style needs volunteers to work from home and within the community to create and improve relationships within the community and with private sector sponsors.. Duties include writing, networking, social media postings and fundraising.